The Intouchable

2021

Selfie sticks and accessories build up an organic structure that seemingly interconncts but rather isolates, whereas images of hand gesture extracted from profile pictures on gay dating apps indicate "a touch and yet not a touch".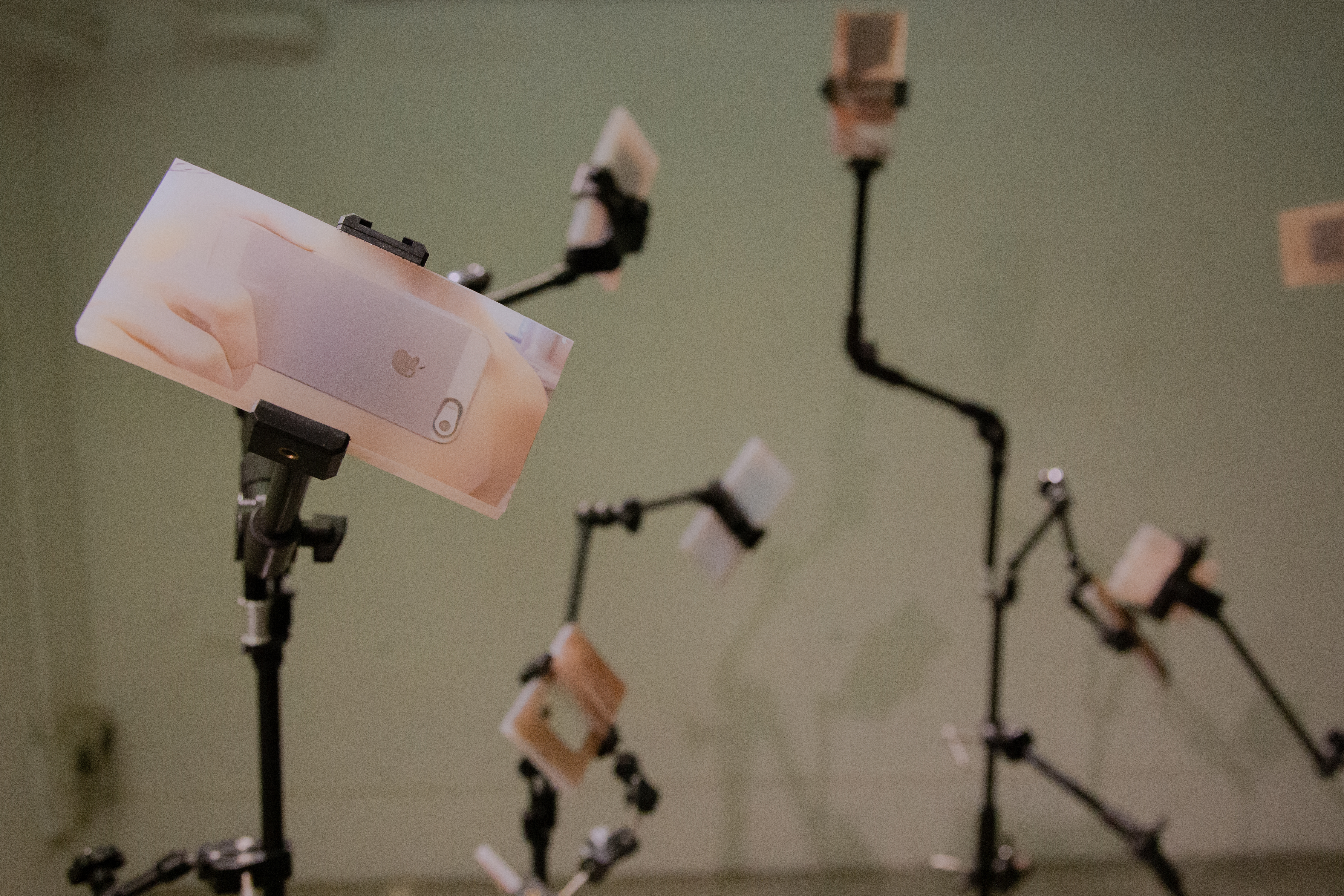 Too Good to Be True

2021- (Ongoing)

Trained with profile pictures collected from gay dating apps, artificial intelligence (AI) generates a series of images, which compose the main content of the exhibition.

The similarity of the images implies people's perception and desirous pursuing of bodily perfection through social media. The distortions, due to the interference from machine learning (ML) metaphorize the morbidity of it.

The "collaboration" between the artist and the machine, not only questions the ways of the image production, asking "what is photography", but also simulates how images are produced, stored, chosen, and reproduced in the process of online dating. Nearly a case study of modern online dating, it shows how the notion of beauty has shaped our social behaviours thus influencing our self-cognition.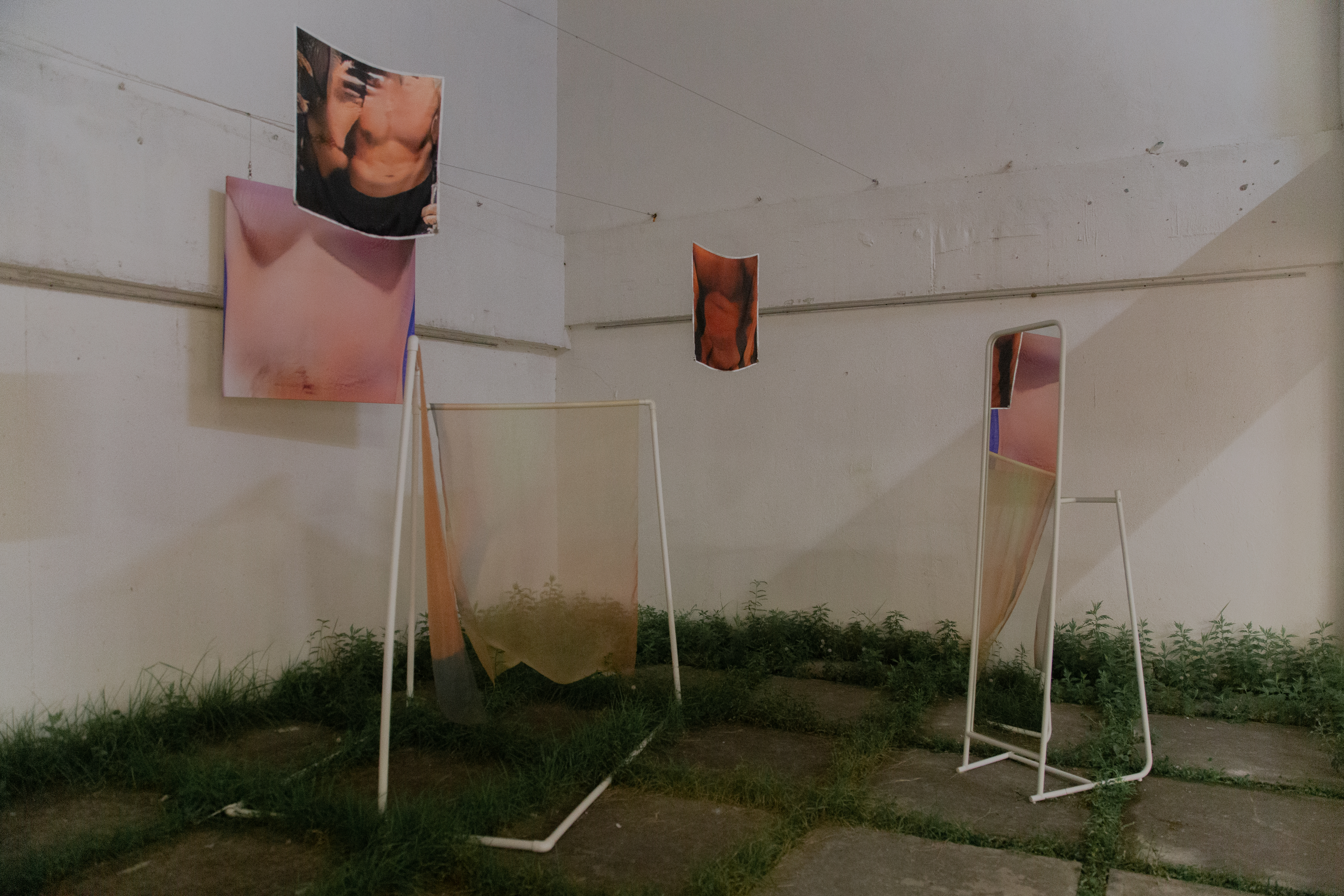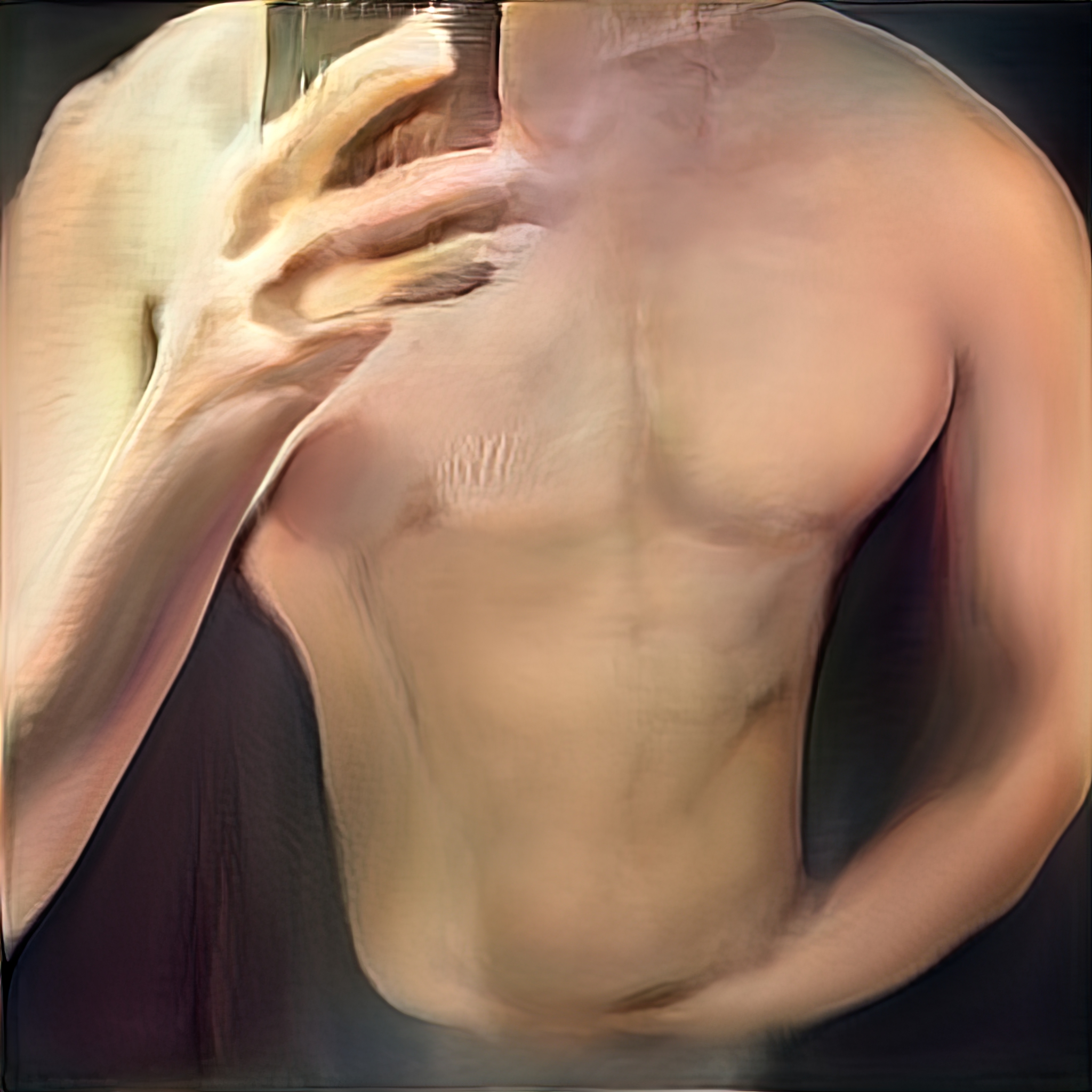 Excessively Perfect

2019

Now that the Internet occupies the most part of the real life, and the on-line image invades your real image, we are crazily devoting our time and energy, as well as…love. On gay men dating app Grindr, how do people present themselves? What kind of relationships do they want? Stepping out of this virtual reality built up with images, which direction are they heading to?




Do You Know Where the Birds Are?

2017- (Ongoing)

Located in the bustling area of Tsim Sha Tsui, Kowloon Park is secretly known as a cruising spot for gay men wander who look for casual sex. The project observes Kowloon Park as a public space for recreation, as well as a 'stereotopia' – a place for a marginalised group to escape from social norms.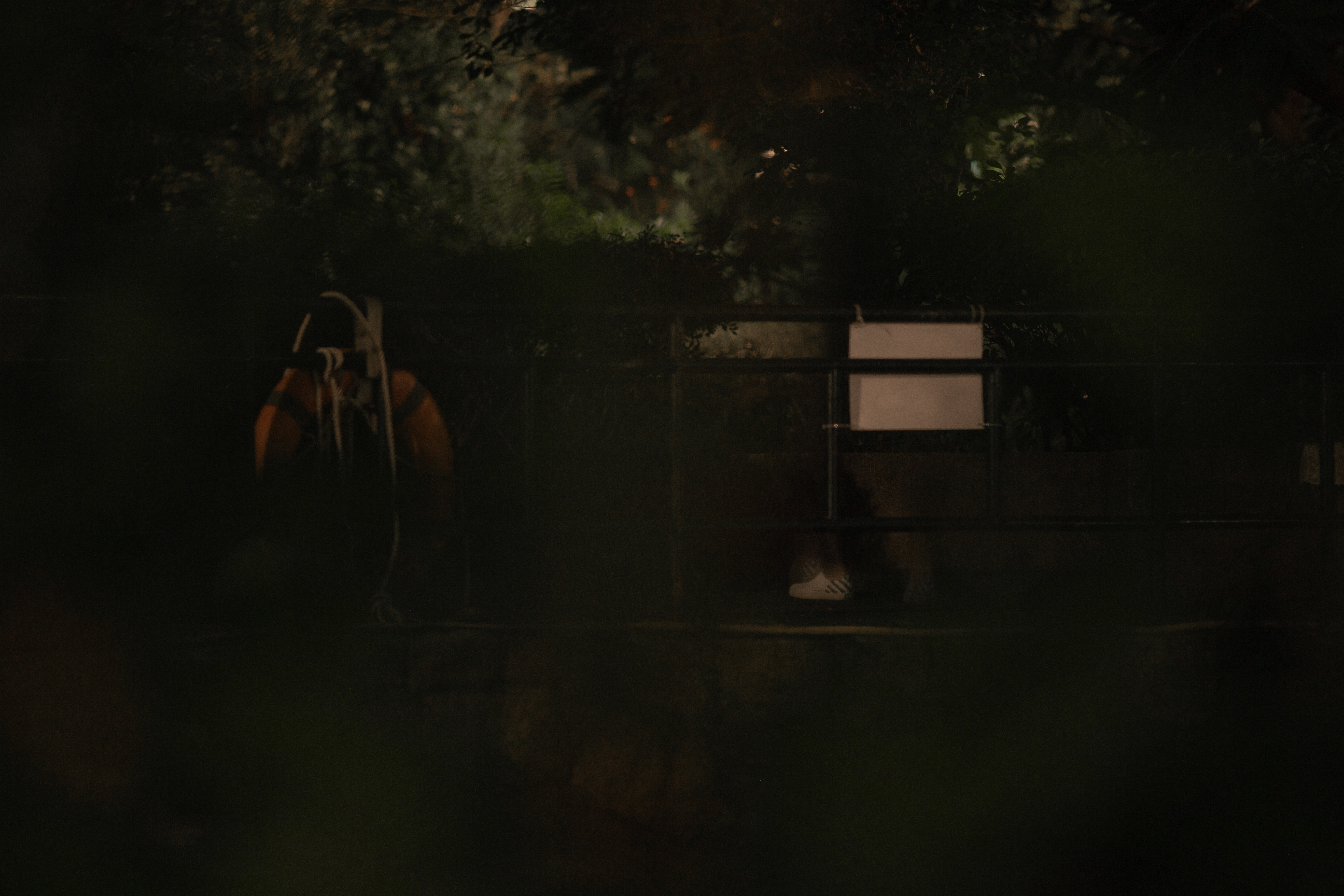 ---
Award
Finalist, WMA Masters 2019/2020 "Light"
Exhibition View


Myth Makers, December 2022
Light, September 2021
Untitled

2017- (Ongoing)

Despite their acclaimed functionality, dating apps are notoriously known for their "hookup" culture. In this project, I tried to meet with people from dating apps and take photos of them.



LIAO Jiaming © 2021-2022 All Rights Reserved