The Arcana Intelligent

2023-


The work creates an experience of "divination", combining elements of religions, meditation, occultism, and rituals, that employs AI algorithms developed from different eras. It is an attempt to subvert current relationship between human users and computational algorithms in most AI applications.

Demonstrating human's fears as well as admirations towards the unknown, AI here becomes a conjugate of scientific and spiritual medium, and therefore positioned beyond the divine and secular. Whereas, in the process of seeking for "answers", humans are guided to believe in the omnipotence of the non-human, which is merely their own subconscious in disguise.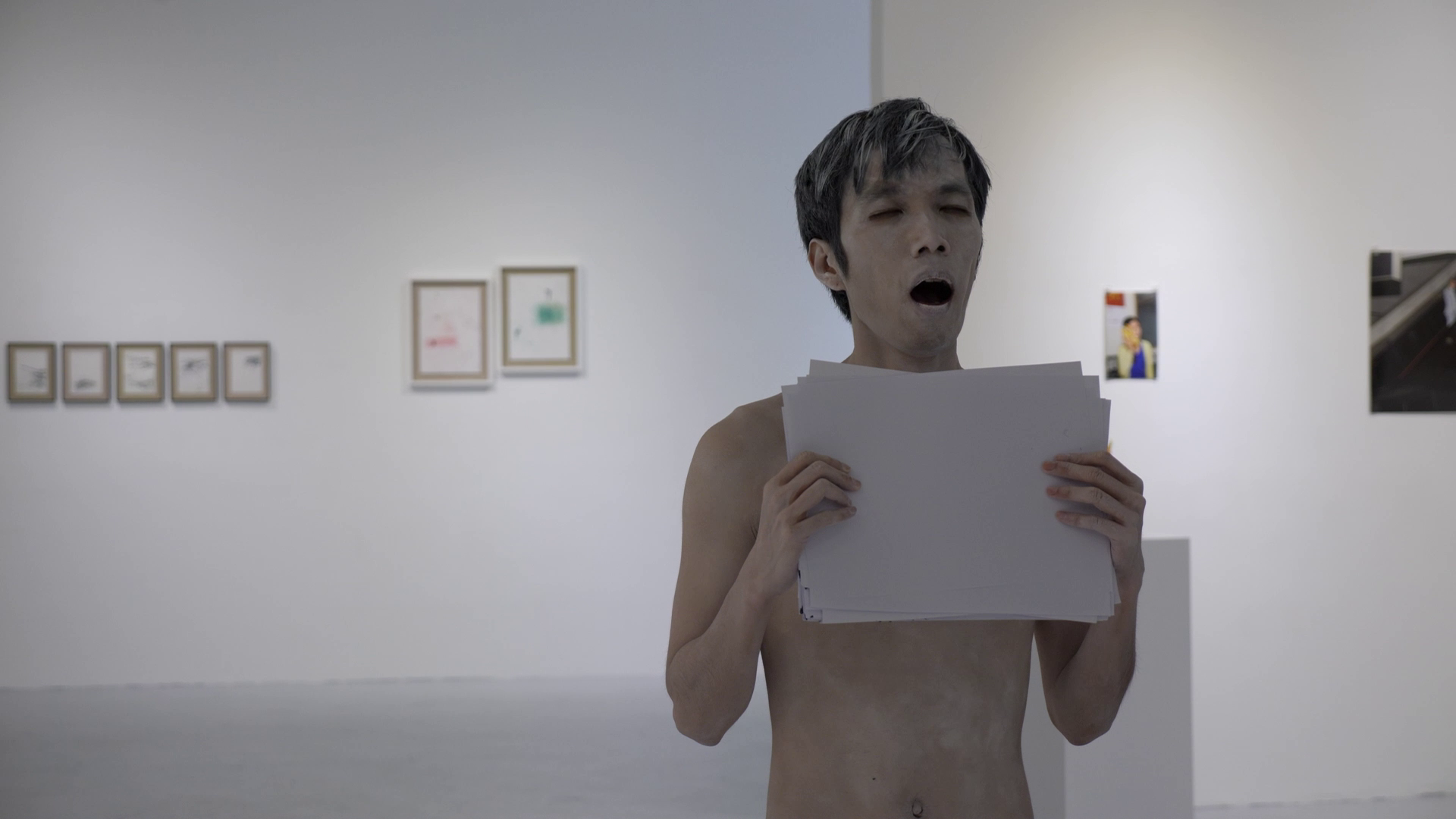 Better Than Ever

2022

Who are you? You are what you eat. You are what you breathe. You are what you see. You
are what you read. You are what you hear. And you are what you meet. You are where you
were born into. You are who you grow up with. You are the language that is difficult to
pronounce. You are the words that are easy to erase. You are the social distance. You are
harmonious society. This performance tries to remind us how we become who we are.


你是誰?你是你吞食的。你是你呼吸的。你是你看見的。你是你閱讀的。你是你聽到
的。你是你遇見的。你是你所誕生的地方。你是伴你成長的人。你是難以發音的語言
。你是輕易就抹去的詞彙。你是社交距離。你是和諧社會。是次表演嘗試提醒我們是如何變成這樣的。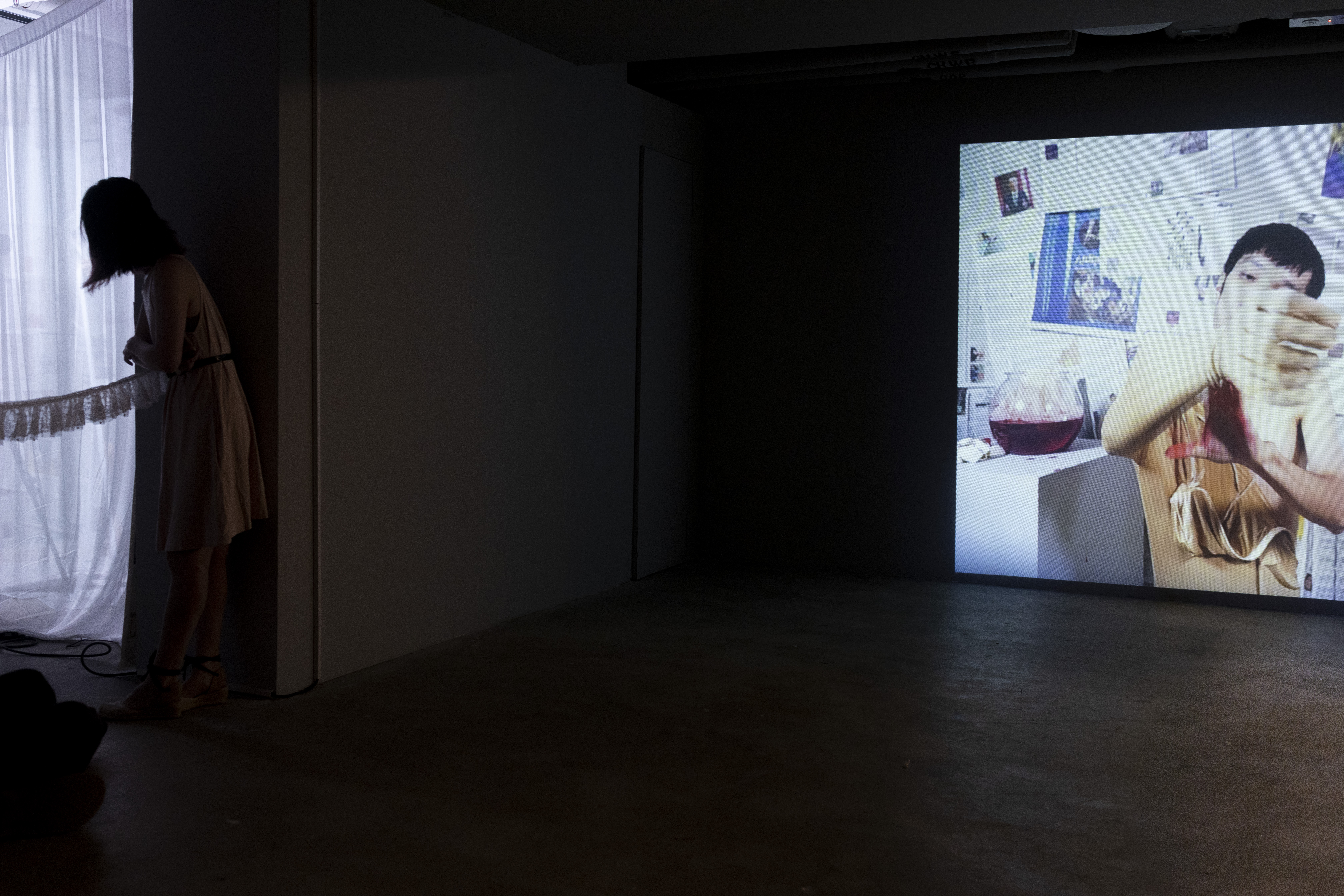 The Intouchable

2021

Selfie sticks and accessories build up an organic structure that seemingly interconncts but rather isolates, whereas images of hand gesture extracted from profile pictures on gay dating apps indicate "a touch and yet not a touch".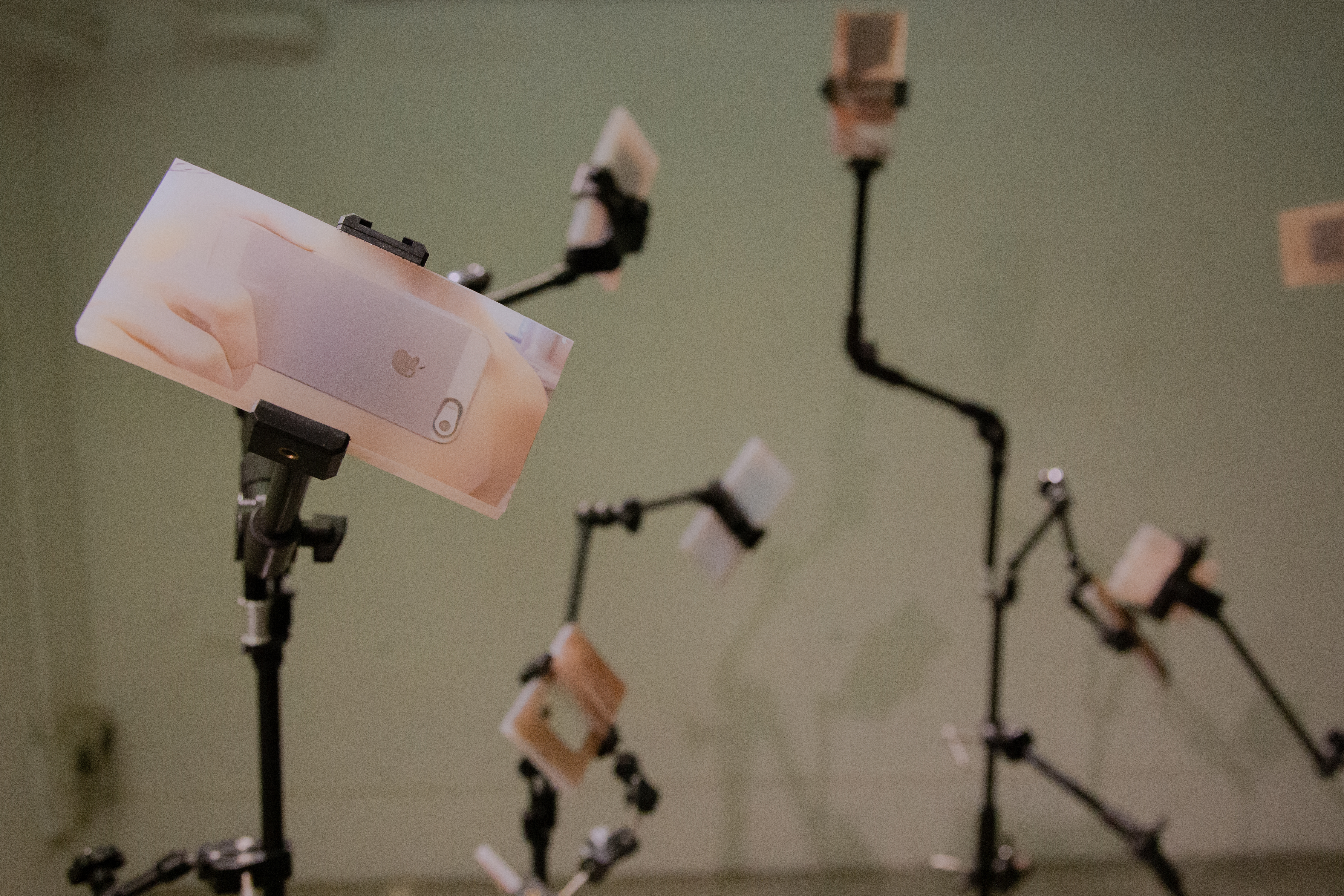 Too Good to Be True

2021- (Ongoing)

Trained with profile pictures collected from gay dating apps, artificial intelligence (AI) generates a series of images, which compose the main content of the exhibition.

The similarity of the images implies people's perception and desirous pursuing of bodily perfection through social media. The distortions, due to the interference from machine learning (ML) metaphorize the morbidity of it.

The "collaboration" between the artist and the machine, not only questions the ways of the image production, asking "what is photography", but also simulates how images are produced, stored, chosen, and reproduced in the process of online dating. Nearly a case study of modern online dating, it shows how the notion of beauty has shaped our social behaviours thus influencing our self-cognition.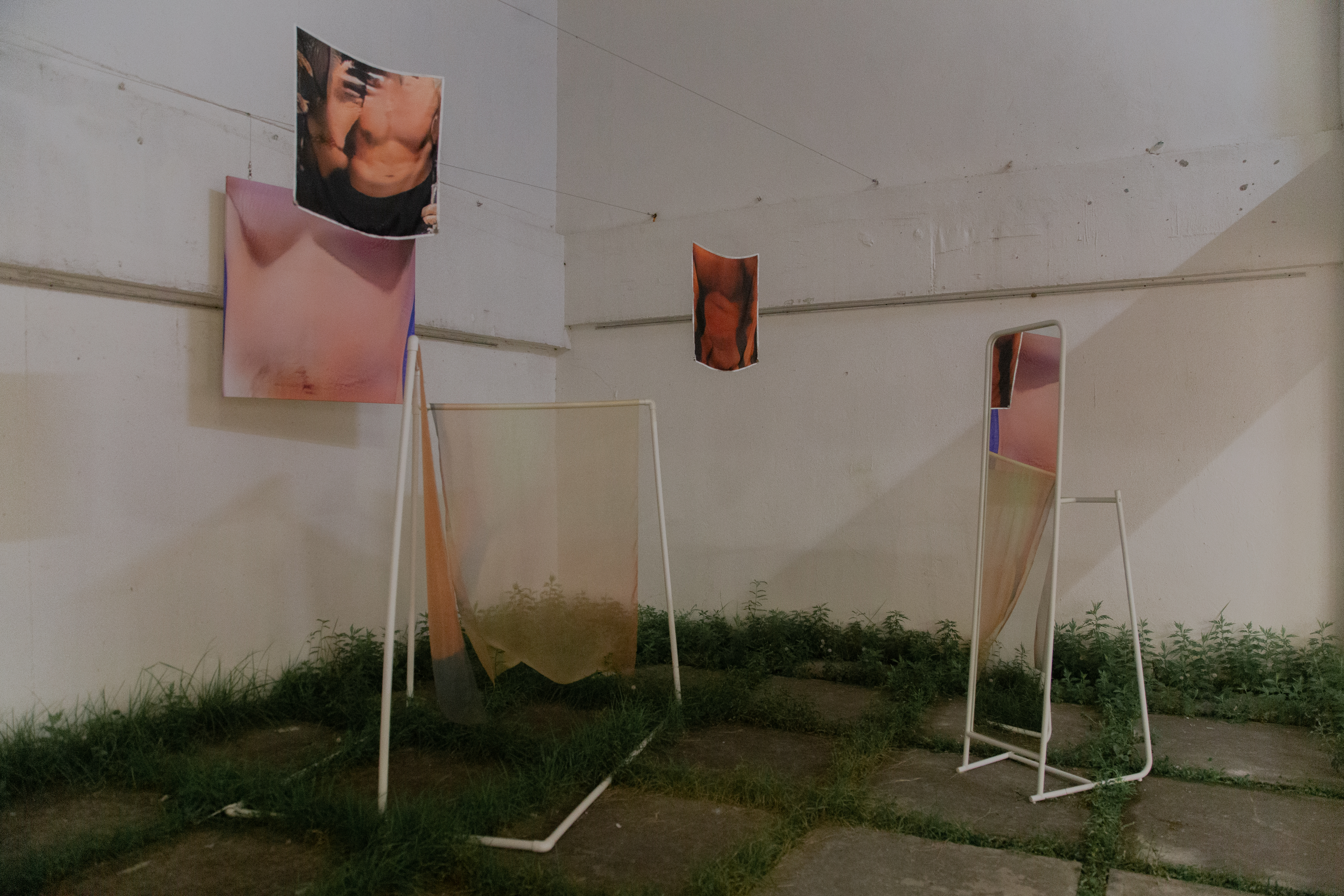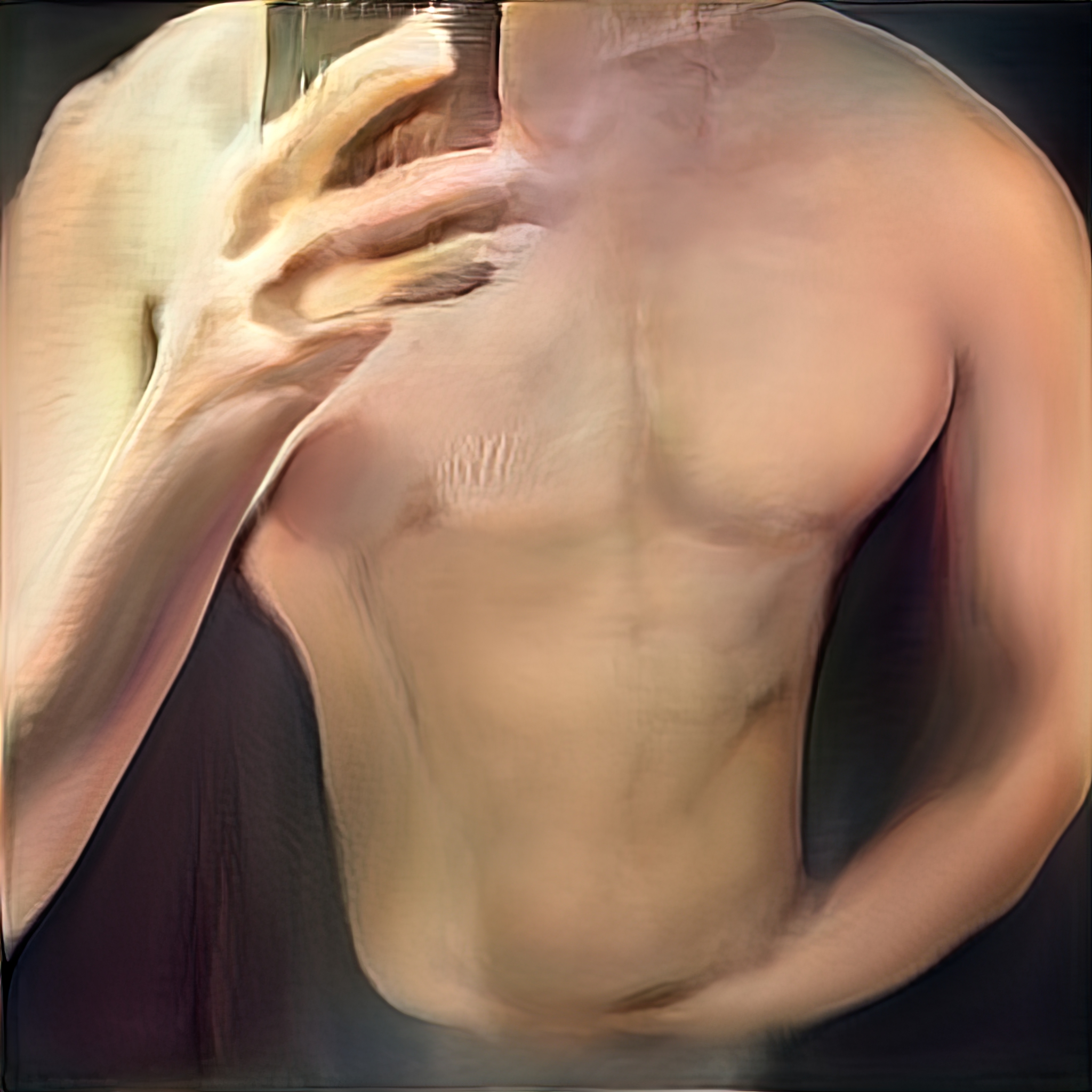 Excessively Perfect

2019

Now that the Internet occupies the most part of the real life, and the on-line image invades your real image, we are crazily devoting our time and energy, as well as…love. On gay men dating app Grindr, how do people present themselves? What kind of relationships do they want? Stepping out of this virtual reality built up with images, which direction are they heading to?




Do You Know Where the Birds Are?

2017- (Ongoing)

Located in the bustling area of Tsim Sha Tsui, Kowloon Park is secretly known as a cruising spot for gay men wander who look for casual sex. The project observes Kowloon Park as a public space for recreation, as well as a 'stereotopia' – a place for a marginalised group to escape from social norms.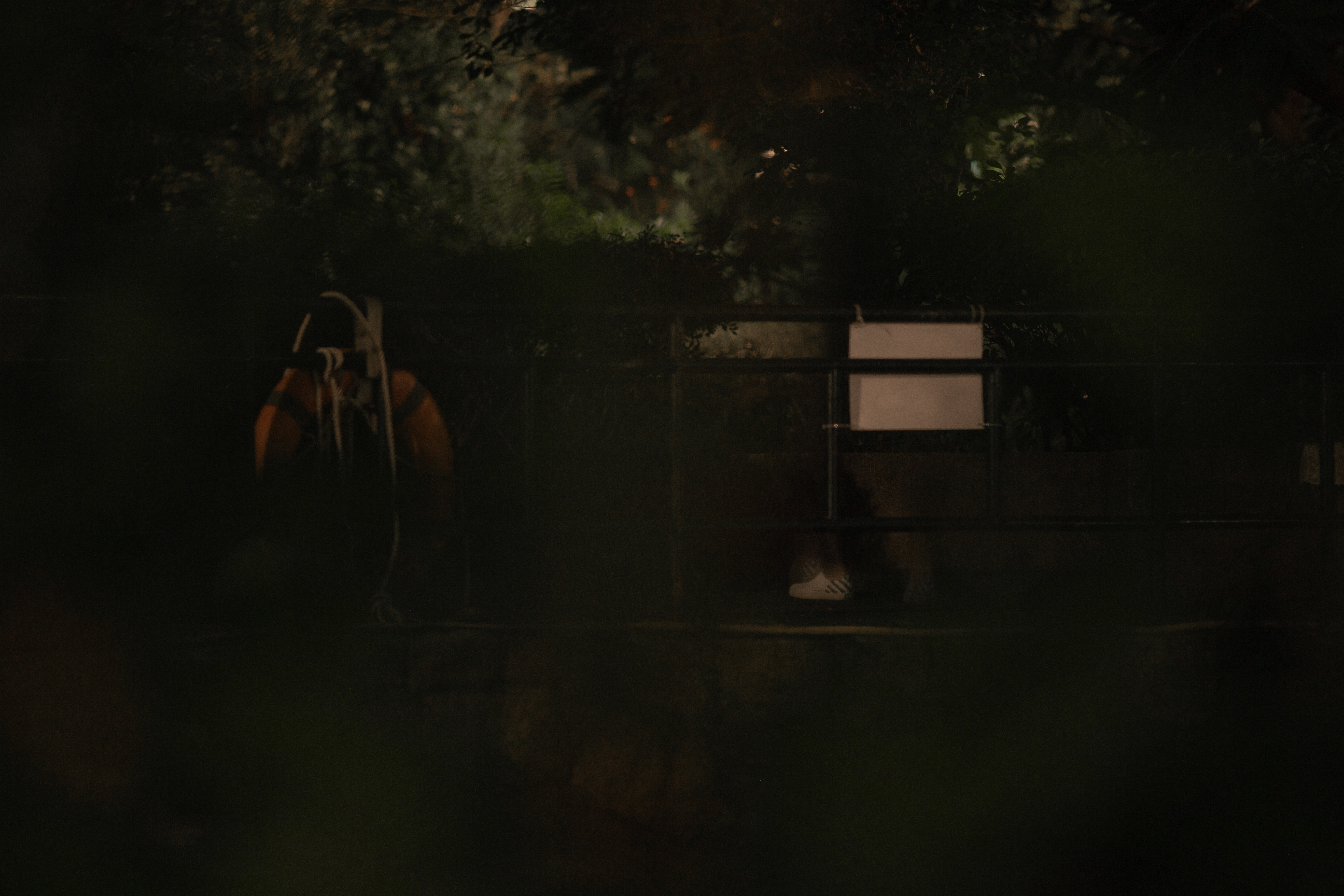 ---
Award
Finalist, WMA Masters 2019/2020 "Light"
Exhibition View


Myth Makers, December 2022
Light, September 2021
Untitled

2017- (Ongoing)

Despite their acclaimed functionality, dating apps are notoriously known for their "hookup" culture. In this project, I tried to meet with people from dating apps and take photos of them.



Mama Will Catch You, Cradle and All

2022

We can only communicate with each othe with the help of media, but what information do you think you send and received when you think you are communicating with others? I made a virtual tour to Hong Kong for my mother when travelling crossing the border is impossible, with the reversed audio recording of a conversation between my mother and me as voice-over.









---
Exhibition View


Close,, Janurary 2022
Guests from the South

2022

Due to the pandemic of covid-19, strict policies have been adopted for people who want to cross the border between Hong Kong and mainland China, which makes our life even more complicated after the prevailing social movement in 2019.

Living in Hong Kong, I have not met my family who live in mainland China since 2020.I asked my mother to pick up a bauhinia* leaf from the southern Chinese city where she lives in and send it to Hong Kong.

This work consists of an image of my mother's palm, an image of my hand, an image of a bauhinia leaf found in Hong kong, and a bauhinia leaf my mother sent to me through express delivery service.

*Bauhinia, the symbol of Hong Kong, is actually a plant commonly seen in Southern China.


We Shall Be One


2021

A 2-channel video installation, the work tries to address the tension between limited freedom of individuals and the almighty power of the authority, by imagining and depicting the intimacy in the time of post pandemic.






---
Award


Finalist, Hong Kong Human Rights Art Prize 2021


Exhibition view


Featherly Fingers, Candy Claws, March 2021


LIAO Jiaming © 2021-2022 All Rights Reserved